The first time I had curry and remembered it was at a Japanese restaurant I frequented growing up in Sacramento. A new collaborative chef-partner revised the menu after I left for college. While home for a visit and out to dinner with friends, I randomly selected one of the new dishes to try. My initial reaction was to look around in shock, my eyes widened and most likely dilated. "Guys, this is f**king perfect. I'm serious," I said.
After that, I didn't speak very much. I was too busy shoveling as much curry as possible into my mouth like a truck driver. The restaurant in question passed to new ownership last year. This broke my heart, but I'll always have my spicy and creamy memories.
Do not fret. I won't get on a plane and leave you without giving you this curry recipe. I'd regret it. Maybe not today, maybe not tomorrow, but soon, and for the rest of my life.
My preference for curry exploded during my senior undergraduate year. A conservative estimate is that I ordered or ate curry out once every other week. I've calmed down about various combinations of garam masala, coconut milk, tamarind, ginger, chilis, papadum, sambal, etc. from various parts of South Asia, but this doesn't mean I've stopped imbibing occasionally. On the rare irksome day where I come home and the thought of cooking fills me with anxiety, I will inevitably roll lazily to my computer, where curry is only a few clicks away.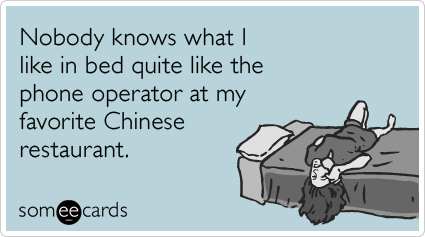 The title of this post is deceptive, because I've actually attempted making my own curry several times; usually when I look at charges made to my card, and realize that I could probably figure out how to satisfy my own craving.
Curry is a difficult thing to execute correctly. The spicy, sweet, creamy, and crisp stars all need to align into a gorgeous constellation of flavor. This isn't an easy task to accomplish. Unless perfection is staring you straight in the face, you've failed miserably and should run along and play with other toys for awhile.
I still want to refine this recipe, but it's the closest to a restaurant love-affair with a curry recipe I've ever gotten. The original proportions for the curry paste came from the Foot Network website, but the vegetables and methodology have been revised considerably to suit my kitchen.
Almost-A-Love-Affair Green Curry
Ingredients:
Green Beans
Small Purple Potatoes
Broccoli Florets
1 teaspoon Cumin
1 teaspoon Ground Coriander
1 bunch Cilantro, roughly chopped (No that's not an error. Use the ENTIRE bunch.)
Fresh Ginger, roughly chopped – I used a piece that was the size of my two thumbs held together
1 Jalapeno, seeded
2 Garlic Cloves, roughly chopped
1 Lime's-worth of Juice
1/2 cup Vegetable Stock
1 cup Unsweetened Condensed Coconut Milk – Yes, the kind from a can, guys.
Salt and Pepper to taste
Bring a large pot of water to boil over High heat. When the water boils, add a large pinch of salt. Throw in the potatoes and let summer for 5-ish minutes.
While the potatoes are cooking, toast the cumin and coriander in a tiny (as tiny as they make them) skillet over medium heat. When you can actively smell the spices without trying too hard, they're ready.
Blend the toasted spices, cilantro, ginger, jalapeno, garlic, onion, lime juice, and 2 tablespoons of water until a thick paste forms. This is your curry paste (duh.)
Throw the broccoli into the boiling water and cook for 1-ish minutes. Stir in the green beans and let them cook for another minute. Drain the vegetables (careful of the boiling water and steam, I accept no responsibility for you inadvertently scalding yourself) and put them back into the pot.
Pour in the vegetable stock, coconut milk, and 3 tablespoons of the prepared curry paste from the blender. Bring everything to a simmer, then serve over steamed rice or coconut rice.