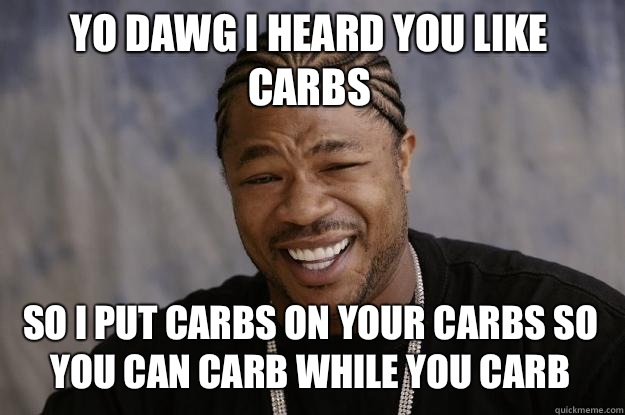 I came across the phrase "Coconut Rice," and I couldn't get the lip-smacking deliciousness of that particular descriptor out of my head. I stared at various poorly-photographed bowls of rice over the course of three days, (seriously, I challenge you to take an attractive photo of a bowl of rice. I'll make this recipe exclusively for you if you can), and contemplated writing about it. The Carbohydrate Battle of Wills even continued over the course of a weekend in Santa Barbara.
Since driving back to Los Angeles from Santa Barbara involved spending an unplanned extra 90 minutes in traffic, I had even more time to stare at the awkwardly-photographed bowl of coconut rice and text a chef friend for flavor-pairing advice ("Heavy spice – like blackened chicken"). By the time we'd pulled into the carport behind our apartment complex, I wanted coconut water to both cure my hangover and cook my rice.
I should also preface this recipe description with an emphasis on how much of a rice cooker Kool-Aid drinker I am. I am not usually a fan of cooking rice in a pot on the stove. I realize it's easy and that several of my friends who cook for a living will make various annoyed visceral sounds at my laziness for admitting this. Now that the appropriate context has been given, I'd like to emphasize how easy this recipe makes cooking rice on the stove. I'm talking perfect texture, fluffiness, and creaminess.
Coconut Rice
1 Cup Long Grain White Rice (I grew up with my family buying the bag with the big red rose on it, so you should, too)
2 Cups Coconut Water (Use the all natural coconut water, with no flavoring added to it, otherwise the flavor will be compromised. Duh.)
1 Tablespoon Butter
Salt and Pepper To Taste
Combine everything in a small-ish saucepan and bring to a boil over medium high heat. Once everything is boiling, stir to fully combine, turn the heat down to low, and cover the saucepan.
Let all the goodness cook together for 20 minutes, stirring occasionally so the rice doesn't get that strange baby food rice pudding texture, then remove the saucepan from the heat completely and give the rice a quick stir before re-covering and letting everything sit for 10 more minutes.
Fluff up the rice with a fork and season with more salt and pepper to taste.
As far as the spice blend for blackening the chicken, I used paprika, onion powder, garlic powder, cayenne, white pepper, black pepper, thyme, and oregano. Oh, and salt. Obviously.
The process for blackening the chicken is very straightforward: use a meat tenderizer, bottom of a frying pan, or some other flat heavy object to pound boneless, skinless chicken breasts between two layers of cellophane/inside a plastic bag/something to prevent nasty bacteria from getting everywhere. Dredge in the seasoning blend (I recommend using a plate and dragging both sides through the blend for maximum flavor coverage) and sear with Extra Virgin Olive Oil (or Coconut Oil, for Coconut-Ception) at medium high heat until cooked through.