"Don't you love New York [i.e. Los Angeles] in the fall? It makes me want to buy school supplies. I'd send you a bouquet of newly sharpened pencils if I knew your name and address."
-Meg Ryan (sort of) in, "You've Got Mail"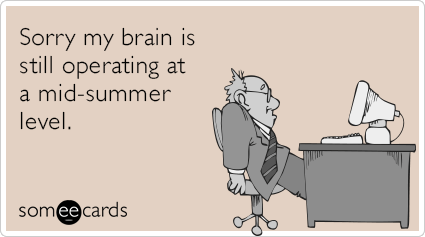 Things that excite me about September:
Not being socially shunned for drinking hot coffee
Festive legwarmers and boots
Soup, Stew, Chili, and every other warm, hearty comfort food
Things that are the opposite of exciting in September:
Pumpkin mania – Thanks, Starbucks for killing my soul by offering Pumpkin Spice Lattes in 95-Degree August Los Angeles weather
The implication of everything becoming serious again, i.e. school beginning for those still doing that sort of thing and work vacation time elapsed with no end in sight until Thanksgiving and Christmas
The end of the summer growing season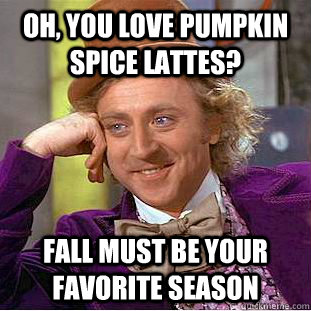 I love so many things about autumn, but I'm definitely attempting to ignore summer being over like a parent dealing with a bratty child….which is not unlike how decent human beings treat ratchet girls at the club…..I digress.
This recipe is ridiculously simple. Twenty minutes gate-to-gate simple. Use-up-the-last-summer-corn-before-it's-too-late-you-fool simple. Seriously, go make it. Slice some avocado on top of it, while you're at it.
Charred Corn Salad
4 Ears of Corn, Shucked
Extra Virgin Olive Oil
Kosher Salt and Pepper to Taste
1/2 Small Red Onion, Thinly Sliced
Juice of 1 Lime
1 teaspoon Pure Maple Syrup
1 Jalapeno, Diced
Mint
Parsley
Cilantro
Brush the corn with olive oil and season with salt and pepper before grilling over Medium-High heat for 12-ish minutes, i.e. until charred all over.
Meanwhile, let the onion sit in the lime juice for 10 minutes to mellow out the flavor. After 10 minutes have passed, add the maple syrup, jalapeno, and 2 tablespoons of Extra Virgin Olive oil. Season to taste with salt and pepper.
Once the corn is charred to your liking, remove from the cob and toss with the dressing you've just made. Tear the mint, parsley, and cilantro leaves – because chopping is too much damn work when you're hungry – and add the torn leaves to the corn mixture to your liking.