"Too much of a good thing can be wonderful."          –Mae West
There is nothing wrong with embracing excess. In the midst of truffle-mania, things wrapped in bacon, and "topped with a runny egg" taking over the universe, I'm more interested in the subtle indicators of decadence that drive up food cost.
This is not to knock any iteration of "truffle" on the market. (With the exception of truffle oil. Seriously, y'all. Don't buy that stuff. There's a ridiculously high likelihood that it hasn't been made from real truffles. A chemist has made a pungent scent, bottled it, and called it flavor. Buy salt or the expensive shrooms in their natural state.) At an average of $5 per gram and $2,000 per pound, shaving these bad boys over pasta, steak, eggs, or rice is still one of the easiest ways to throw down the "foodie" gauntlet.
Trivia: Truffles (specifically white truffles), Beluga Caviar, and Saffron are the only food items to grace the planet's top-25 "most valuable substances by weight" list.
Other substances on this list include diamonds, heroin, meth, cocaine, LSD, plutonium, and Californium 252 (the isotope used to find layers of oil and water in wells clocks in at $27 million per gram).
So what's up with saffron? Why do these red-orange flower filaments cost up to $2,000 a pound? Why do we pay between $7 and $14 for a few threads?
Saffron threads are picked by hand, and it can take around 75,000 individual threads to produce one pound. An additional complication is that saffron needs to be harvested between DAWN and 10:00 AM, otherwise aroma and color decreases.
Trivia: Saffron has been traded for more than four million years. Iran currently has the main market on saffron, being responsible for 90% of its production.
I'm planning on making a saffron risotto at some point during the next few weeks. I want the natural buttery texture of risotto with the honey-and-hay scent of saffron. Maybe with an egg yolk on top. Shit. That's another cliche. Does it matter? Probably not.
Personal Trivia: Saffron is supposed to be the signature scent for the Sagittarius sign of the zodiac. I'm not entirely certain how down with that I am.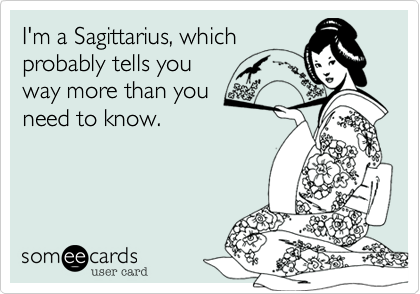 Vanilla is directly after saffron on the "most expensive per unit volume" list.
Why vanilla?
First, I'm not talking about the extract used in most forms of Betty Crocker baking. Nothing wrong with it, but that's not what's being discussed. Think vanilla beans. Vanilla flowers are persnickety little buggers. They have to be hand-fertilied, or they'll die. They have to be picked at very specific times, or they'll die. PURE vanilla extract clocks in at $8.50 for 4-ounces, with individual beans costing $1.89 EACH.
Trivia: We can thank our fascination with vanilla flavor to its expert cultivation by pre-Columbian mesoamerican Aztecs, leading Cortés to become fascinated with both vanilla and chocolate during his expeditions in the 1500s.
I have to admit, I'm not very innovative or kinky with my use of vanilla beans. I've only used them for flavoring custards……and enjoyed it in ice cream.
Stay tuned for updates on my anxiety at using two of the most pricey ingredients in the world. I'm sure there will be plenty of sarcasm and memes utilized as coping mechanisms.