Does anyone else get anxiety when cooking for their parents?
I actually love when my parents come to visit. It gives me an opportunity to step up my game, and show them they aren't letting their daughter run wild in the big city.
The official reason for my parents' visit was to help break up with a storage shed. (Thank you to both of you for doing all that heavy lifting while I was at work. Also thank you for being you. And for reading this blog. I digress.)
Cooking for my mother is easy. Cooking for my father is easy, as long as I give him exactly what he wants.
In my Father's defense, he's my biggest fan. He drove me to every activity of my formative years. This meant sitting in ice rinks, sweating at soccer games, or attempting to read a newspaper in a dance studio full of screaming children. These aren't the only passions of mine he's been forced to sit through. "Gossip Girl?" Seen it. "So You Think You Can Dance?" Absolutely. "Project Runway?" He's a huge Tim Gunn fan. Now, he cooperates when I want to show him museum things and sits through my running commentary of every culinary television show on the planet.
No one does that. I'm not entirely certain why anyone would.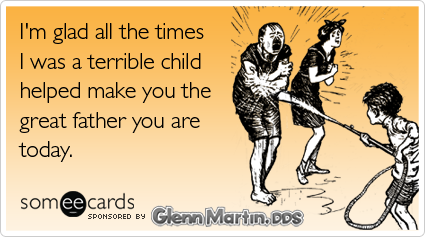 My father is much more of an omnivore than I. He also makes magical unicorn chili and the best hangover "junk eggs" known to man, but I digress again.
Before his visit to town, I scoured my notebooks and various food sources for meat points-of-reference. I even asked all the men in my life, which yielded classic steak, potato, and bacon results. Quite honestly, I'm not entirely certain when the word "pork chop" entered the scenario
Foods along classic Itailan or Cajun-inspired lines tend to be my father's flavor profiles of choice. My mother eats the way I do, and loves fresh vegetables and fruit after growing up on a farm. (She's another one who asks me about kale.) After finding an old "Food and Wine" recipe for a kale and white bean side dish, and letting my father choose the pork chops I'd be sliding under the broiler, I ended up with what my father called "Perfection."
Cheers to a new family classic.
Cajun-Inspired Pork Chops with Kale and White Bean Stew
Ingredients:
Extra Virgin Olive Oil
Chili Powder
Jalapeno Hot Sauce (I used the Frontera brand, because I'm a celebrity chef disciple….and Rick Bayless is a badass)
1 pound's worth of bone-in pork chops – Look for thin ones, but you can always pound them a bit to thin them out so they don't take as long to cook. Additional Advice: If your father or father-figure wants to pick these out, LET HIM.
Kosher Salt
4 chopped Celery Stalks
1 chopped large White Onion
3 chopped Garlic Cloves
3-ish cups Low Sodium Chicken Stock
One 15-ounce can (no salt added, or as low-sodium as the shelf will let you have) rinsed and drained Great Northern White Beans
5 ounces roughly chopped Kale (I'm getting better about weighing my ingredients and proportions….I just need to remember to do it.)
Preheat your oven's broiler.
Whisk together equal parts (start with a radio of 1 tablespoon each) of the Extra Virgin Olive Oil, Chili Powder, and Hot Sauce.
(TASTE THIS to make sure the balance is right. The hot sauce is there to balance the acidic lemon taste of the Extra Virgin Olive oil. The chili powder is there for flavor, not heat. If you want heat, put pepper or chili flakes on the pork chops.)
Season the pork chops on both sides with kosher salt, pierce them with a fork in a few places, and smother with the sauce mixture. – The holes incorporate the flavor into the chop, instead of just on the outside.
Heat some Extra Virgin Olive Oil in a pot over Medium Heat and saute the celery, onion, garlic, and 2 tablespoons of chili powder until the vegetables are translucent.
Once the vegetables are translucent, pour in the chicken stock and reduce the entire mixture by about 1/3. (Look at the boil line on the side of the pot for reference if you feel confused.)
When the mixture is reduced, add the white beans and kale and cook until the kale is tender (7 minutes ish.)
If you start to run out of liquid to cook the kale in, add water by 1/2 cup-increments. I didn't have to do this, but I almost did, so be prepared.
Season the stew with salt to taste. (I didn't use pepper or chili flakes this time, since my parents aren't as big on spice as Mr. Right and I are, but feel free to do so in your own version.)
As soon as you add the white beans and kale to the stew, put the pork chops under the broiler, so everything that's part of this dish comes out hot.
Broil the pork until browned – 4 to 6ish minutes on the first side, then flip and cook for 2ish minutes on the second side.